McAllen Climate
McAllen has a very hot semi-arid climate, with very little rain and 90 degree temperatures lasting from May until September. Winters are quite mild, with lows in January averaging around 50 degrees.

The city experiences precipitation about 65 days a year, accumulating just 22 inches. Most of the rain falls during the summer season, with March being the driest month. One thing you won't have to worry about in McAllen is shoveling your sidewalk--it hasn't snowed in the region since 1941!
McAllen Neighborhoods
There are a variety of unique districts in the city--before choosing one to call home, it's imperative to conduct thorough research and ensure that it is safe, convenient, and within your price range.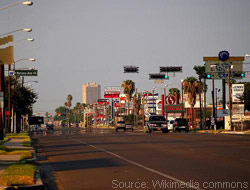 Some of the more affluent areas of McAllen are South Jackson Road, Covina Road, North 4th Street and East Violet Avenue. Some of the safest regions to call home include North 29th Street, Pelican Avenue, Timber Hill Villa Colonia, Bentsen Colonia and the South Texas College area. If you are looking for access to premium education, the areas near the best schools include Bentsen Colonia, North 29th Street, Pelican Avenue, Lark Avenue, and Trenton Road.
Registering Your Car
Upon your arrival in Texas, you will have to update your registration within 30 days to avoid being charged a penalty. You will first need to have your vehicle inspected, at any certified Texas Department of Public Safety inspection station. Be sure to bring proof of Texas auto insurance. You are required to have coverage of $30,000 per injured person, up to a total of $60,000 for everyone injured in an accident, and $25,000 for property damage in the state. To get your plates and registration, you will need proof you own the vehicle (such as a title or previous registration), your proof of insurance, and inspection papers. Non-resident college students attending school in the state and active members of the U.S. Armed Forces are not required to register their vehicles in Texas.

The Texas DMV does not issue driver's licenses. You will have to transfer your license at the Department of Public Safety, no more than 90 days after you move to the state.
McAllen Schools
If you will be relocating with children, it is imperative to find out more about the educational facilities they will be attending. Most of the public education in the city is served by the McAllen Independent School District. The system operates three high schools, seven middle schools, and 24 elementary schools. Other districts that serve portions of the municipality include the Edinburg Consolidated Independent School District, Hidalgo Independent School District, La Joya Independent School District, Pharr-San Juan-Alamo Independent School District, Sharyland Independent School District, and Valley View Independent School District. Religious-based schooling is available at Our Lady of Sorrows, which provides elementary and middle school education.

For higher education, South Texas College is a community college that offers associate's degrees to the 27,000 students enrolled.
McAllen Employment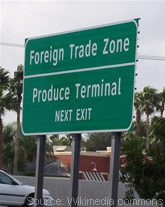 McAllen may not be a bad place to find a job--as of April 2013, the unemployment rate in the city was 7.1 percent, which is a bit lower than the national average. The city is a hub for international trade and it is the largest retail center in the Rio Grande Valley.

No matter where you relocate, the pressure of finding a job can be quite stressful. If you are moving to the city without secured employment, you can visit the Workforce Solutions website for job-hunting assistance and resources in the region. If you are an aspiring entrepreneur, you can contact the McAllen Chamber of Commerce for information on how to start a business in the city. You can also apply for city jobs at the McAllen Government official website.

With any luck, you'll find a job in McAllen in no time. Top employers in the city include the McAllen Independent School District, Edinburg Consolidated ISD, Edinburg Regional Medical Center, University of Texas Pan American, McAllen Medical Center, Hidalgo County, Mission Consolidated ISD, City of McAllen, South Texas College, and the U.S. Borders and Protection.
Living Costs in the City
If money is a concern for you, don't fret--the cost of living in McAllen is quite low. Average living expenses fall about 15 percent below the national rate. Housing costs are a whopping 26 percent less than the average American city, with the median home price in the region listed at about $164,900. If you are opting to rent instead of buy, expect to pay around $800 monthly depending on the size of the unit and available amenities.

Other typical costs in the city are reasonable as well. Utility costs are six percent below the average rate, and a trip to the grocery store will cost you about 14 percent less than most other cities. Healthcare and transportation costs are also low--11 percent less than the national average.
McAllen Moving Resources
There are many moving and storage companies located in McAllen that are waiting to help you relocate to your new home. Be sure to do your research and obtain estimates from several different services before choosing one for hire. You can compare online quotes from many different moving companies and other services to aid you in your move, whether you are coming from the next city or overseas.
McAllen Transportation
Metro McAllen provides public transportation to the city with seven fixed bus routes operating from Monday through Saturday 6 a.m. until 11 p.m. and Sunday from 8 a.m. until 8 p.m. You can connect to the MET at the McAllen Downtown Bus Terminal at McAllen Central Station, as well as 14 additional domestic and international bus lines.
Culture and Contemporary Life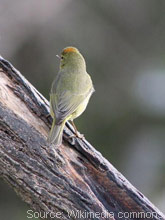 The city is optimum for nature lovers and fans of outdoor recreation, with beautiful parks, bike paths, golf courses and water parks to enjoy in the hot Texas sun.

Bird watching is a popular pastime enjoyed by locals in the area--the city is situated along the migratory path between North and South America, resulting in the frequent sightings of beautiful species of birds, butterflies and other wildlife. The Quinta Mazatlan is a historical Spanish colonial Adobe mansion and home the city's branch of the World Birding and Naturalist Center. Explore the trails and beautiful gardens to learn about the various types of animal and plant life in the region.
Posted by Nicole La Capria on July 19, 2013
https://www.movers.com/moving-guides/moving-to-mcallen-tx.html